EVT homogeneity inspector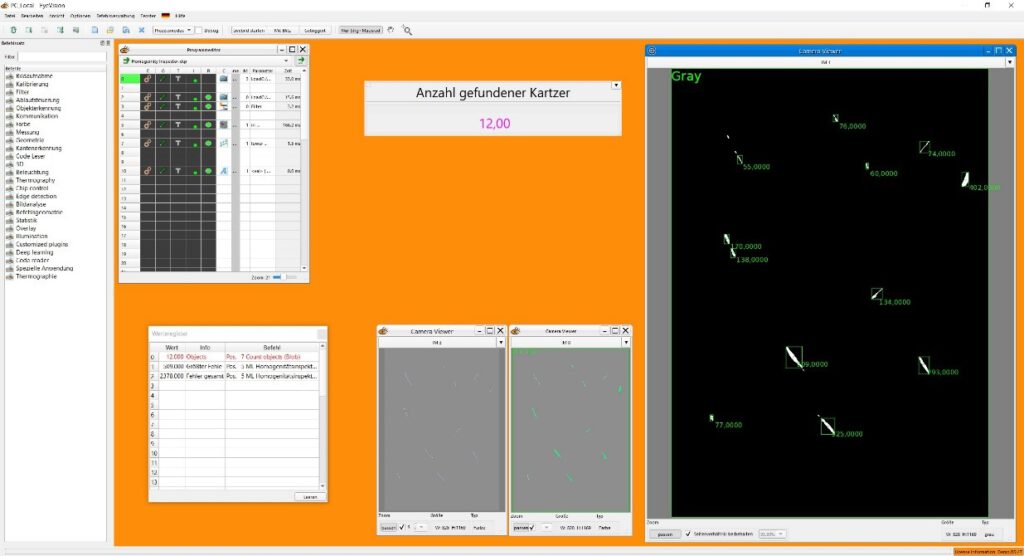 Quality is the key to success. Until a few years ago, customers tolerated slight scratches in homogeneous surfaces. Nowadays, however, the customer expects a flawless, scratch-free surface. The "traditional" image processing quickly reaches its limits because the errors that occur in an infinite number of variants and thus cannot be clearly described.
Deep learning or AI (artificial intelligence) in image processing is the key to success here. Eye Vision Technology has succeeded in integrating the complex functionality in an uncomplicated software command within the EyeVision image processing software. As a user, you do not have to deal with the complex artificial intelligence, but can adjust it to your application with just a few adjusting screws thanks to the homogeneity inspector.
A typical application of the homogeneity inspector is the detection of scratches in the stainless steel industry. If, for example, scratches and anomalies are detected in the raw material before a stamping process, these can be left out during the actual stamping process so that only scratch-free stamped parts are produced, the overall visual impression of which does not provide any reason for customer complaints.
But also large-scale abnormalities such as the structure of a surface can be checked and qualified with the homogeneity inspector. The homogeneity inspector helps you to achieve error-free and therefore more efficient production.