New laser & camera modules in smart Saturn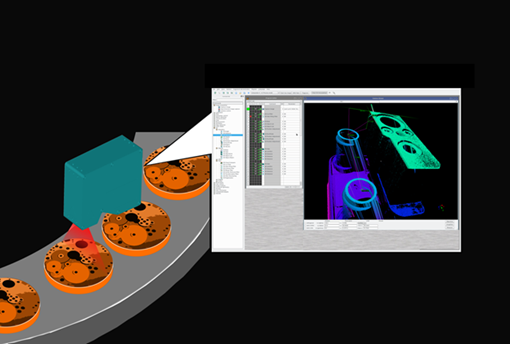 The smart 3D sensor Saturn was equipped with new lasers, thus a significantly more homogeneous laser line is possible. The lasers are available in all standard colors red, green, blue, violet. Depending on the object to be imaged, the right laser color can produce a significantly better artifact-free image.
The lasers are also available in different power levels from 0.5W to 10W, so that sufficient light output is available for all applications.
This is advantageous and necessary because, depending on the application, greater laser power must be used, an example of which is tires. On their rubber, a large part of the light power is eliminated due to the absorption of the surface. Therefore, more light must be used.
But even at high speeds, more light must be applied to the test object so that the laser line can be detected despite the short exposure time.
With the new lasers, new camera modules with faster sensors are also available. This increases the maximum frame rate and thus 3D lines per second from the previous 3 KHz to 9 KHz.