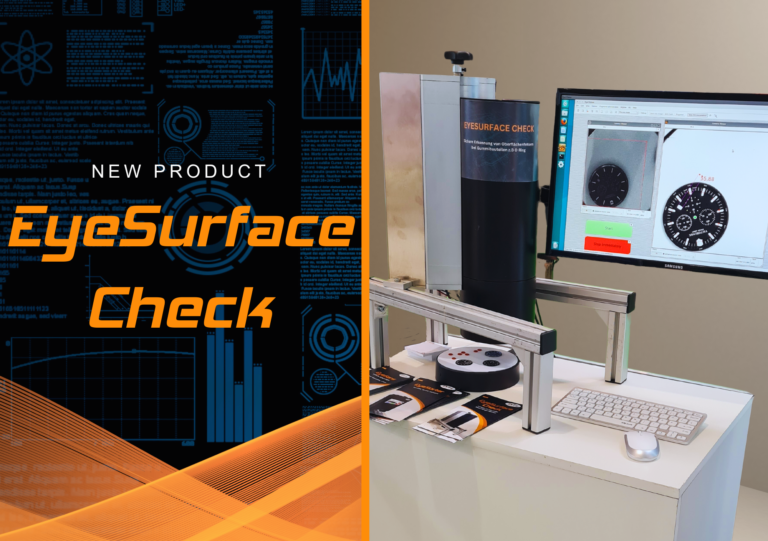 The image processing software with the associated smart camera sensors of EVT are to be understood as building blocks for an optical inspection, e.g. of geometries and surfaces, in an inspection system, or inline in a manufacturing process.
EyeSurfaceCheck is basically designed autonomously. This means that each smart camera sensor can be regarded as an independent image processing system, with all the functions that are otherwise required in addition, such as:
Part tracking when the parts to be inspected are transported over a conveyor belt or a glass table.

Integrated power illumination including flash controller

High performance image processing computer

24V inputs and outputs for connection of an encoder, trigger light barrier and control of the sorting system.
This saves a lot of time both in the assembly and in the otherwise usually necessary additional devices such as trigger box, flash controller and the PLC with additional programming effort.
As a result, the cost of the testing technology becomes more favorable!
In total, there are two basic versions – The Top Side Sensor for surface inspection for pattern recognition or geometry inspection including measuring.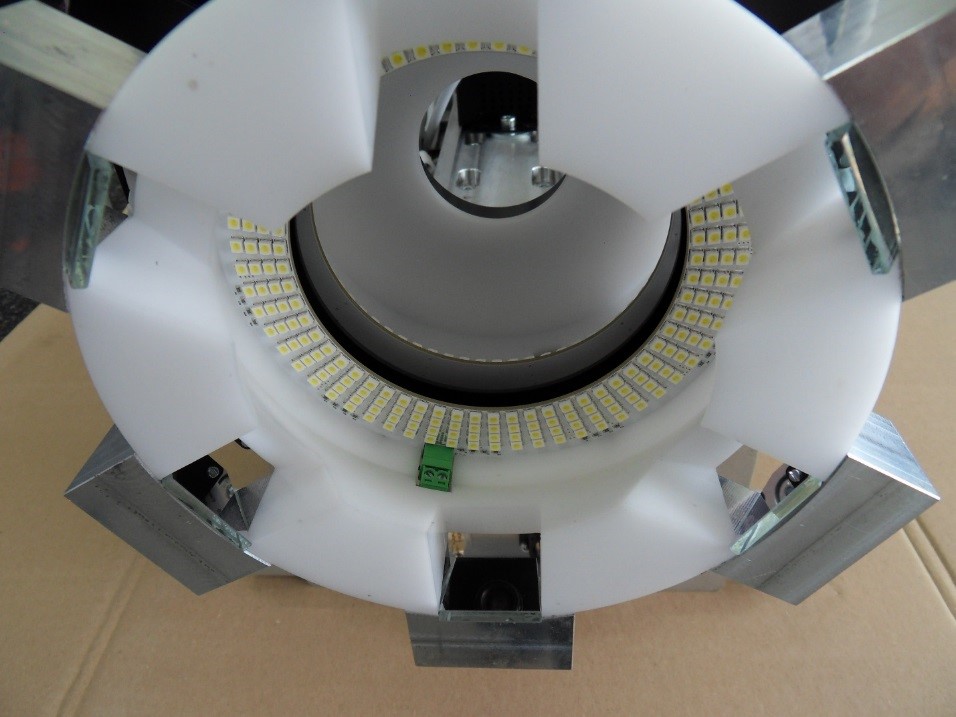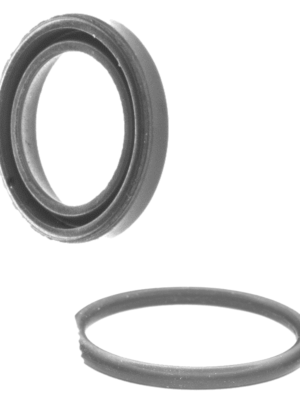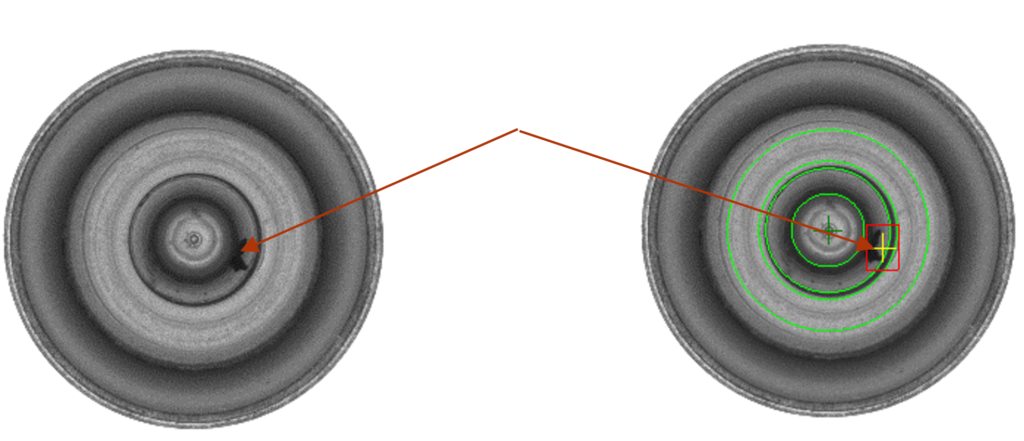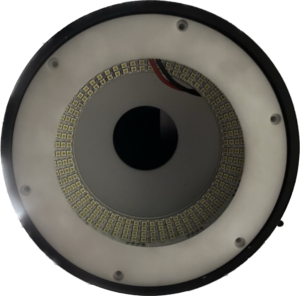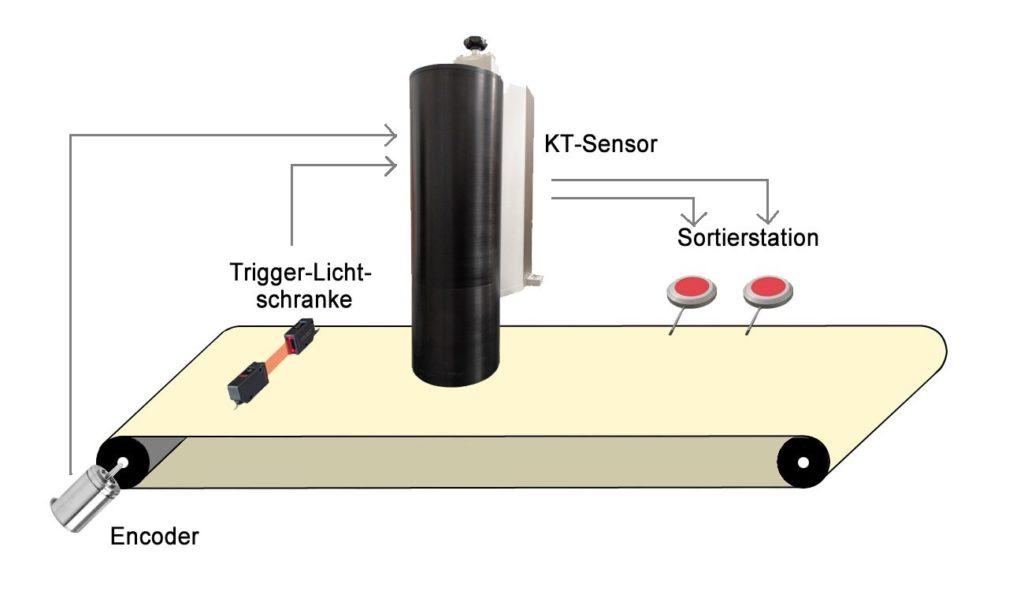 Contents of the EyeSurfaceCheck
Each camera sensor includes:
a CCD or CMOS camera adapted to the task, from 3 to 40MPixel

a special and optimized LED illumination system

an embedded PC for independent image analysis

a control electronics which controls the illumination (flash control), triggers the camera trigger, and handles the part tracking.
tracks parts from photoelectric sensor, to image capture and to blow out

flash controller with 5A switching stage and 48V step up DC-DC converter

generates the trigger signal for the camera

has 24V switching outputs to blow off valves, or to switch sorting switches.
for image evaluation or image analysis

network connection to communicate with an operable PC
Integration into a test system
As previously mentioned, the EyeSurfaceCheck is designed as an autonomously operating device and does not require any additional control devices (PLC) or other computer power for testing operation.
The usual connections are:
the power supply, 24V approx. 1.3A

24V inputs for the trigger signal and possibly an encoder,

24V outputs to connect either a blow-off valve or a sorting switch.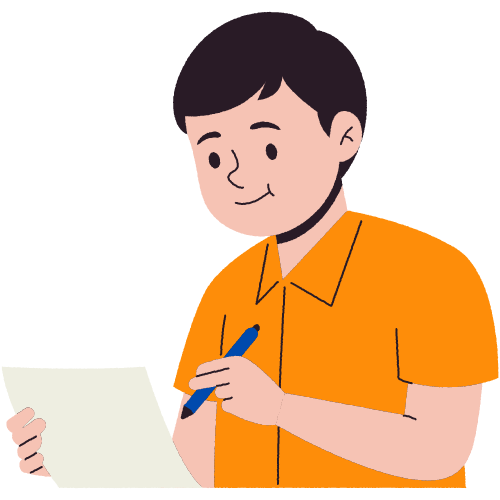 Stay tuned - more information is coming soon!