Allviss – the innovative digital assistance system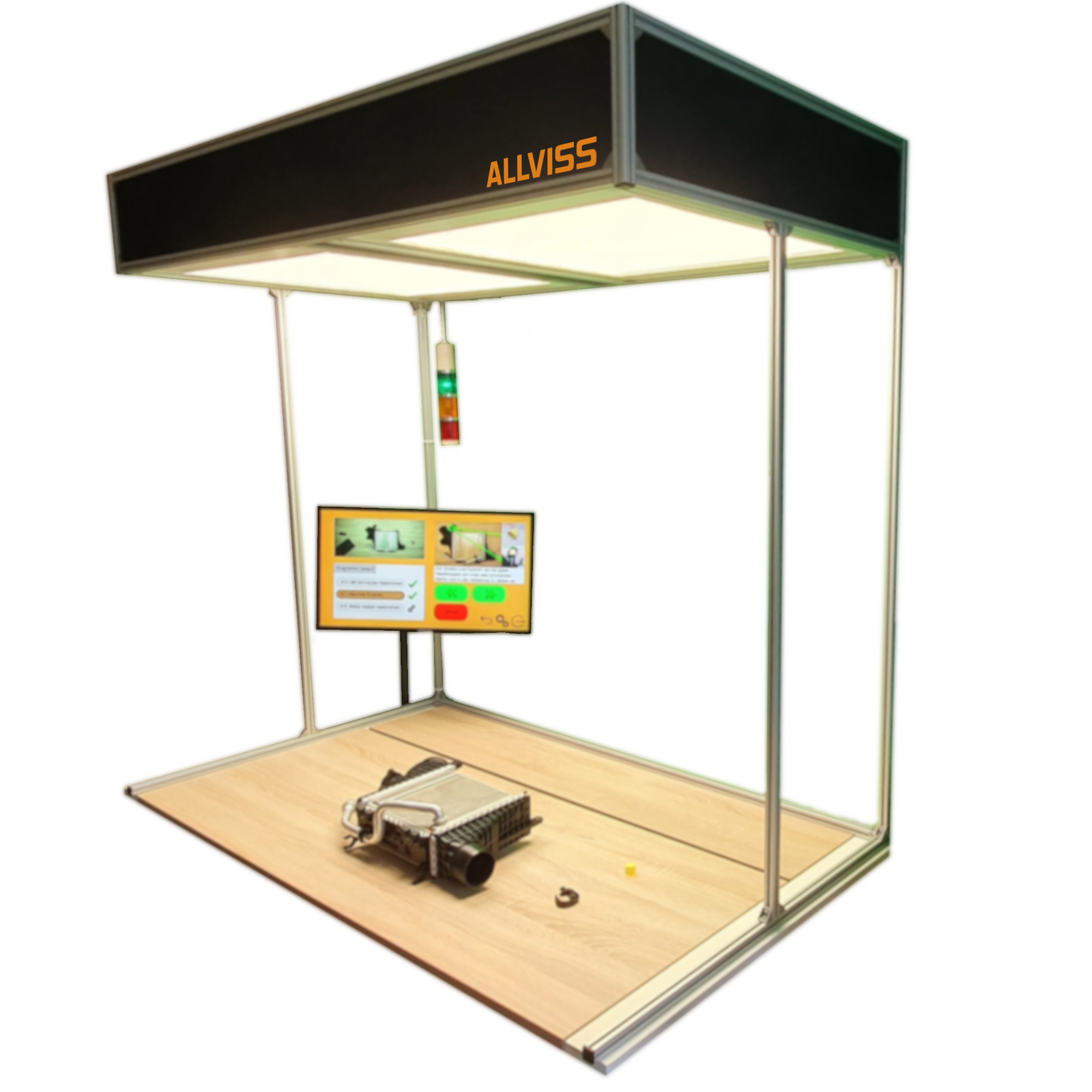 Production is constantly faced with new challenges, which is why we developed Allviss! Allviss is a digital assistance system, especially for manual workstations, which supports your employees with powerful artificial intelligence. A kind of partner who helps employees to quickly implement new production processes. The system detects errors at an early stage and informs the employee about them so that errors can be eliminated immediately. Allviss thus avoids time-consuming and costly rework. In addition, Allviss relieves the employee mentally because, thanks to the so-called four-eyes principle (man and camera system), he is not the only person responsible for error-free production.
Allviss can be adapted to any workplace and consists of a system structure with integrated lighting and high-resolution camera as well as the processing unit with the interfaces.The artificial intelligence of the system, paired with the powerful algorithms, allow quick and easy adaptation to the work steps to be checked. Additional tools can be integrated via the additional interfaces, e.g. a torque sensor not only to check the correct selection of the screw, but also to ensure that it has been tightened with the correct torque.The direct feedback appears as a visual aid on the touchscreen and gives the employee feedback at any time as to whether everything is correct or which work step should be corrected.Allviss is the employee's partner, he helps him to do his job perfectly.